I really enjoy getting out on the mountain bike but having ridden every decent byway, footpath and bmx track within a 15 mile radius of home I decided I wanted to travel further a field.
Not driving and flat out refusing to stoop to public transport I came up with this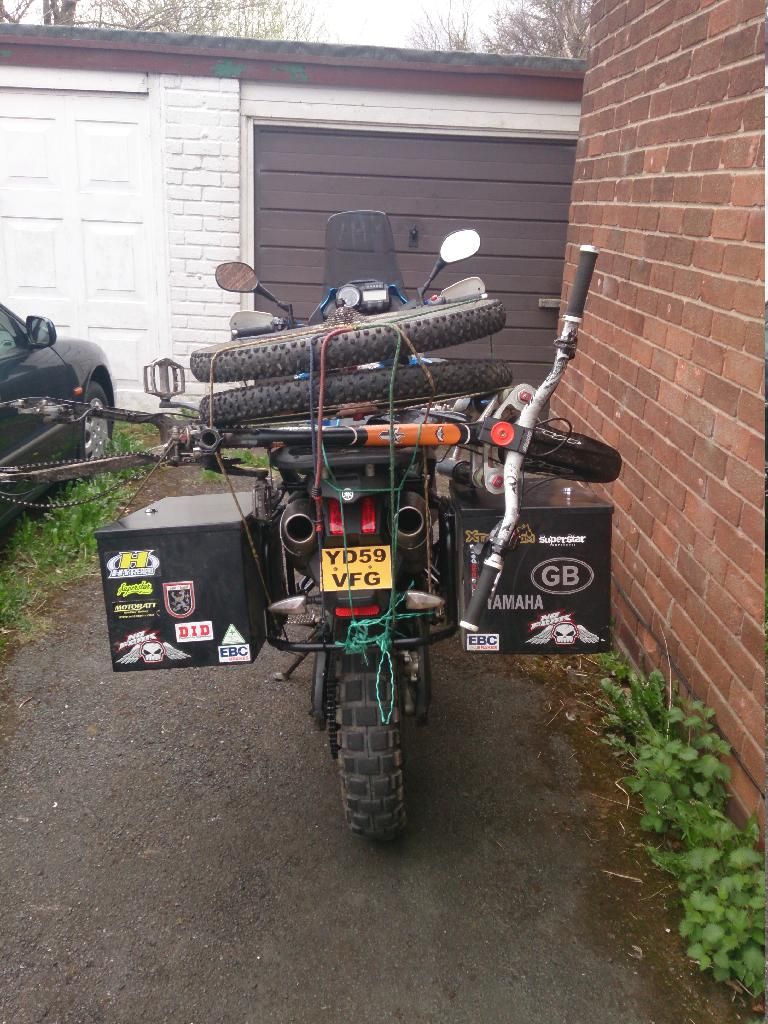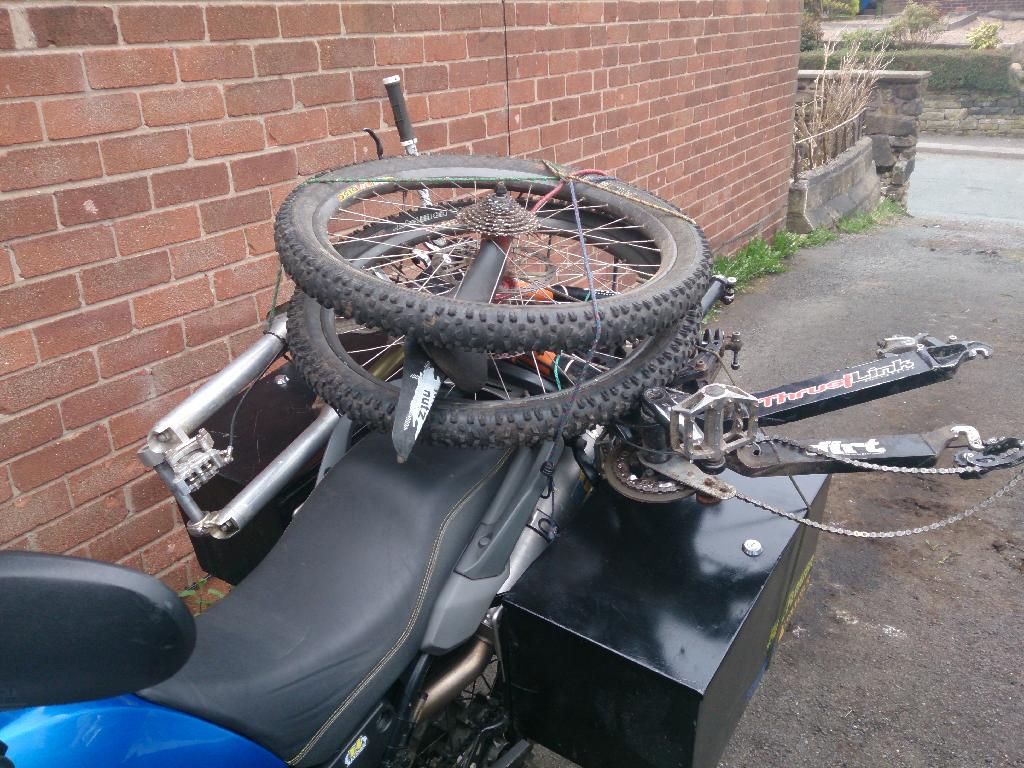 This proved to be somewhat..............Impractical shall we say and probably not all that safe so after a quick rethink I came up with this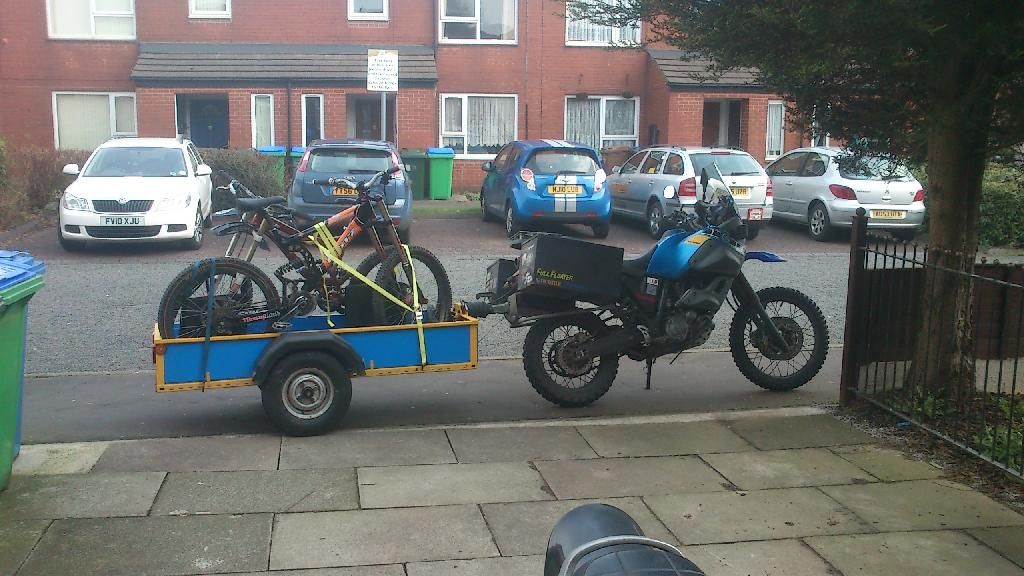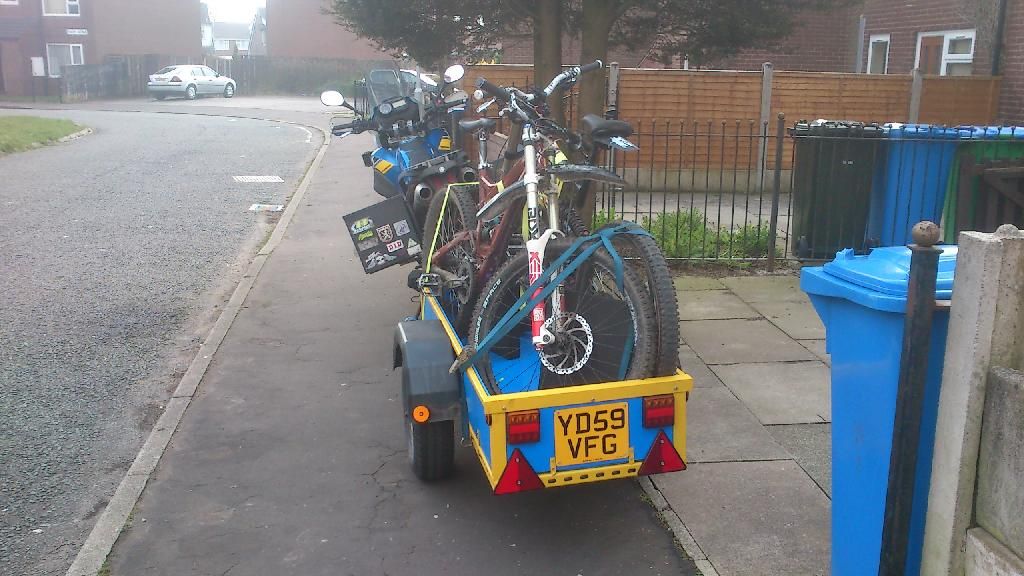 Works a treat, I can now travel further a field and carry lots and lots of camping gear.
Lunch time.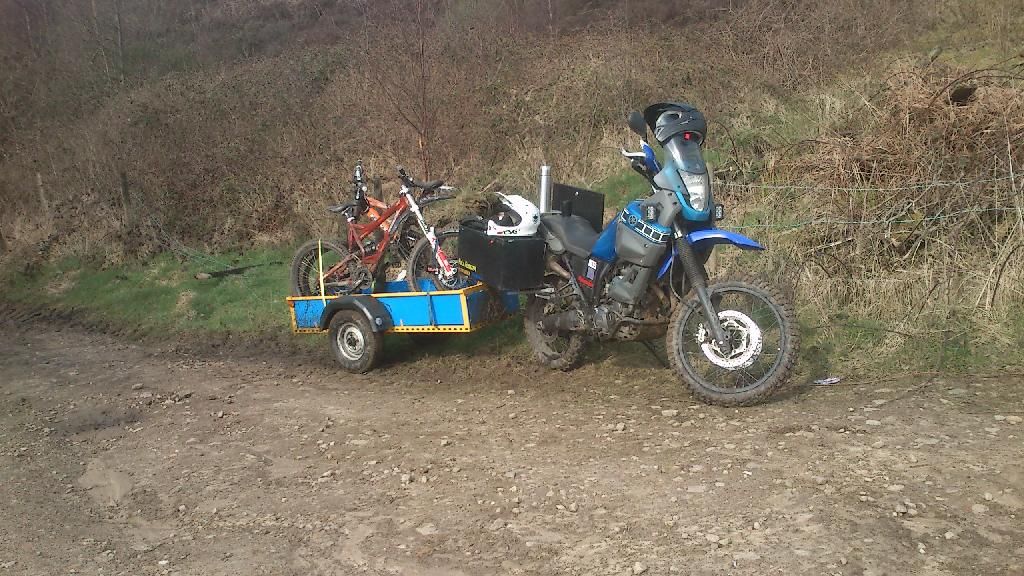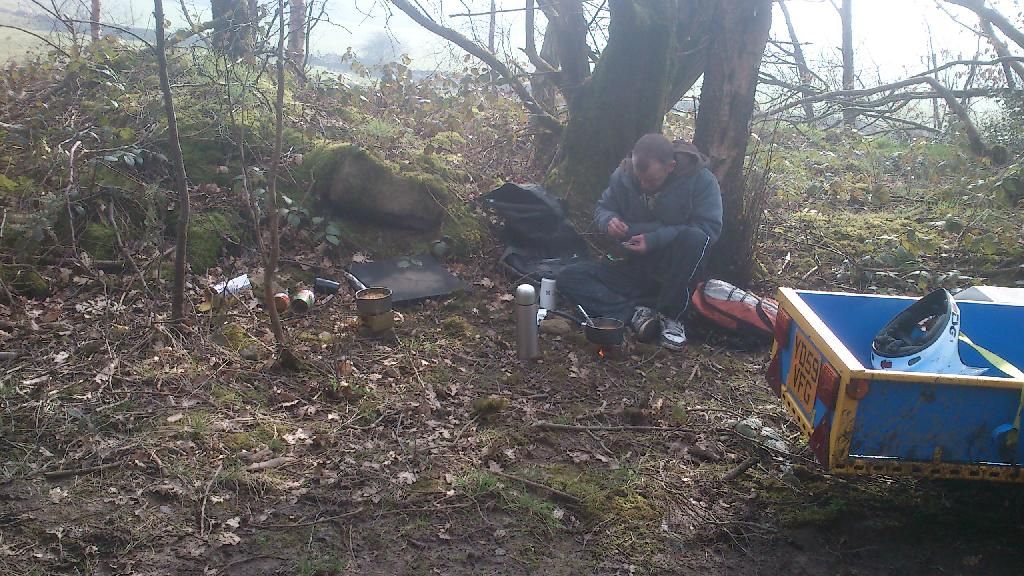 And seeing as we were on a byway I couldnt resist hehe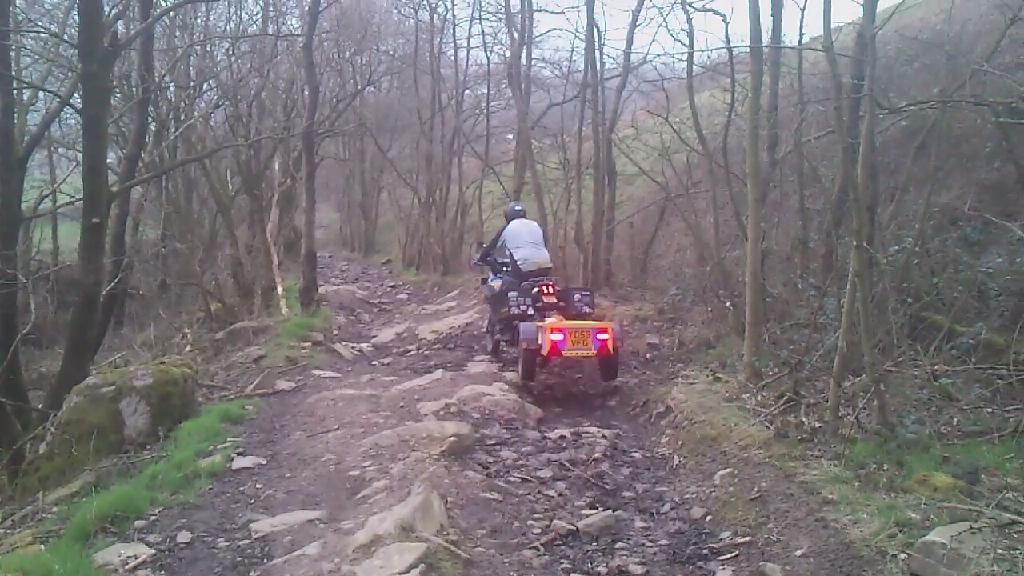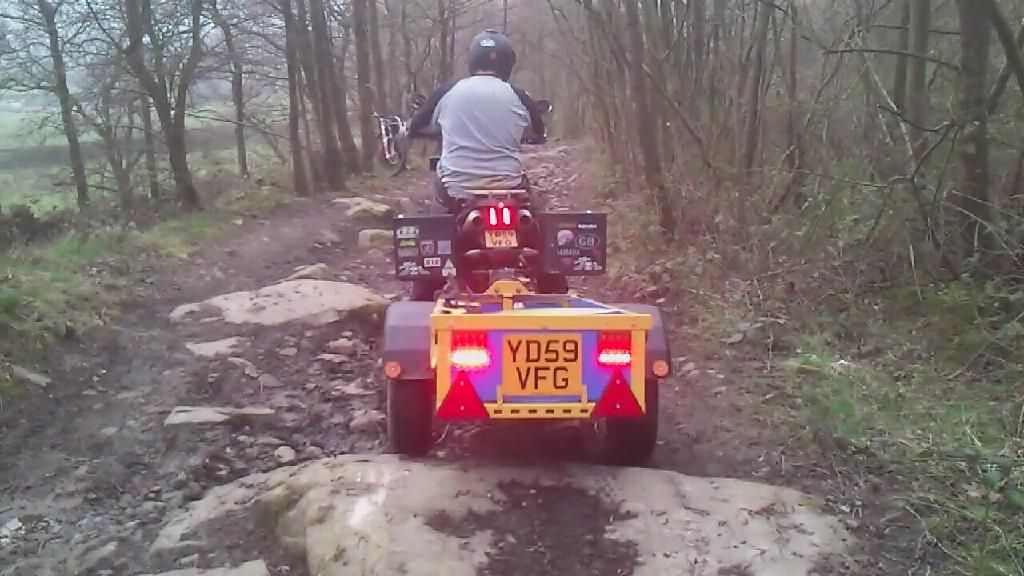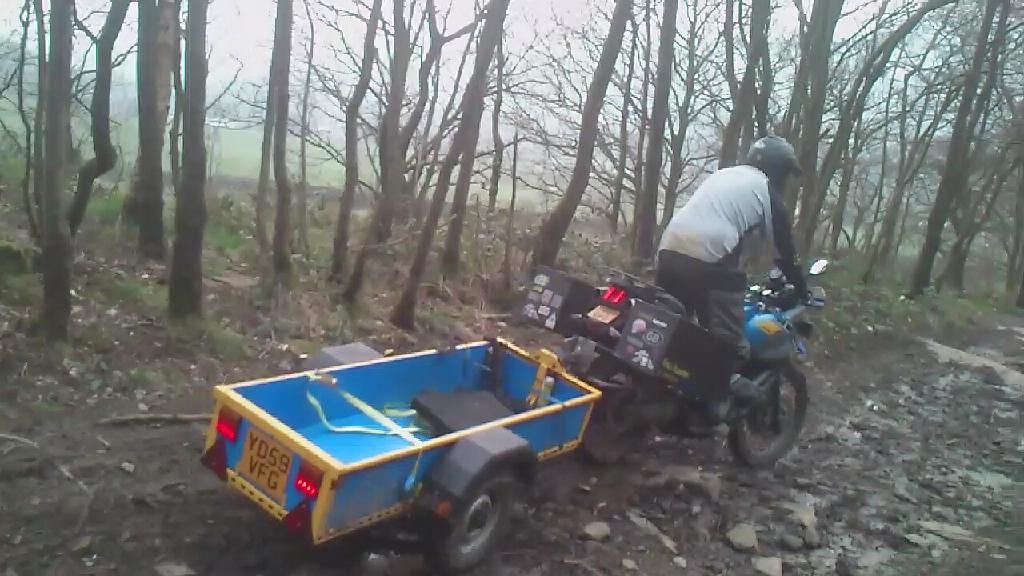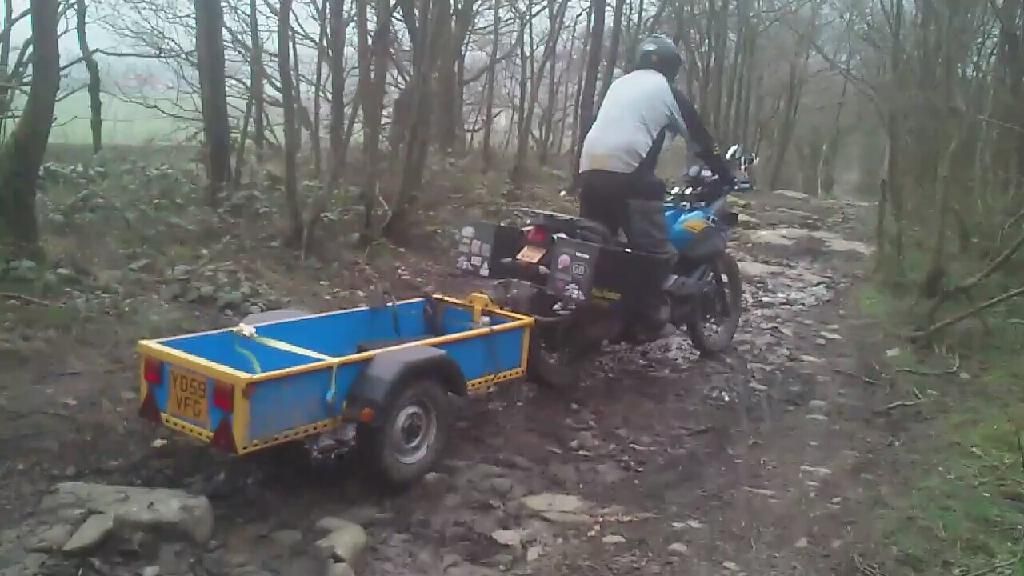 I love adventure bikes, the only limits are your imagination, and your sense of adventure
Thanks for looking. Build thread over on xt660 forum.
http://www.xt660.com/showthread.php?t=22060
Jon