Well 85 of you managed to look at the topic, but I guess you lived too far away or were too busy to take part or show an interest !
Never mind, you missed a great day.
I chose to ride my almost original ( in other words unrestored ) IT175D for no other reason that it was the only IT that works at the moment !
My Brother, Pete came along on his Yamaha TTR600.
Well, it was supposed to be a fun event, but we were the only riders who truly entered into the spirit of the occasion. I had the smallest and oldest bike, and Pete had the biggest and heaviest bike ! Everyone else rode the latest KTM's, CRF's, Betas, Husabergs etc.
Needless to say, we had a laugh up until the point when my Brother went over the handlebars of the TTR. Luckily he has given up on the idea of fathering any more children !
I carried on and did a couple more laps and Pete managed to get a couple of video clips of me on the IT175D :
http://www.youtube.com/watch?v=cLPzOwgo0b8&feature=g-all-u
http://www.youtube.com/watch?v=7763rbxfE3I&feature=g-all-u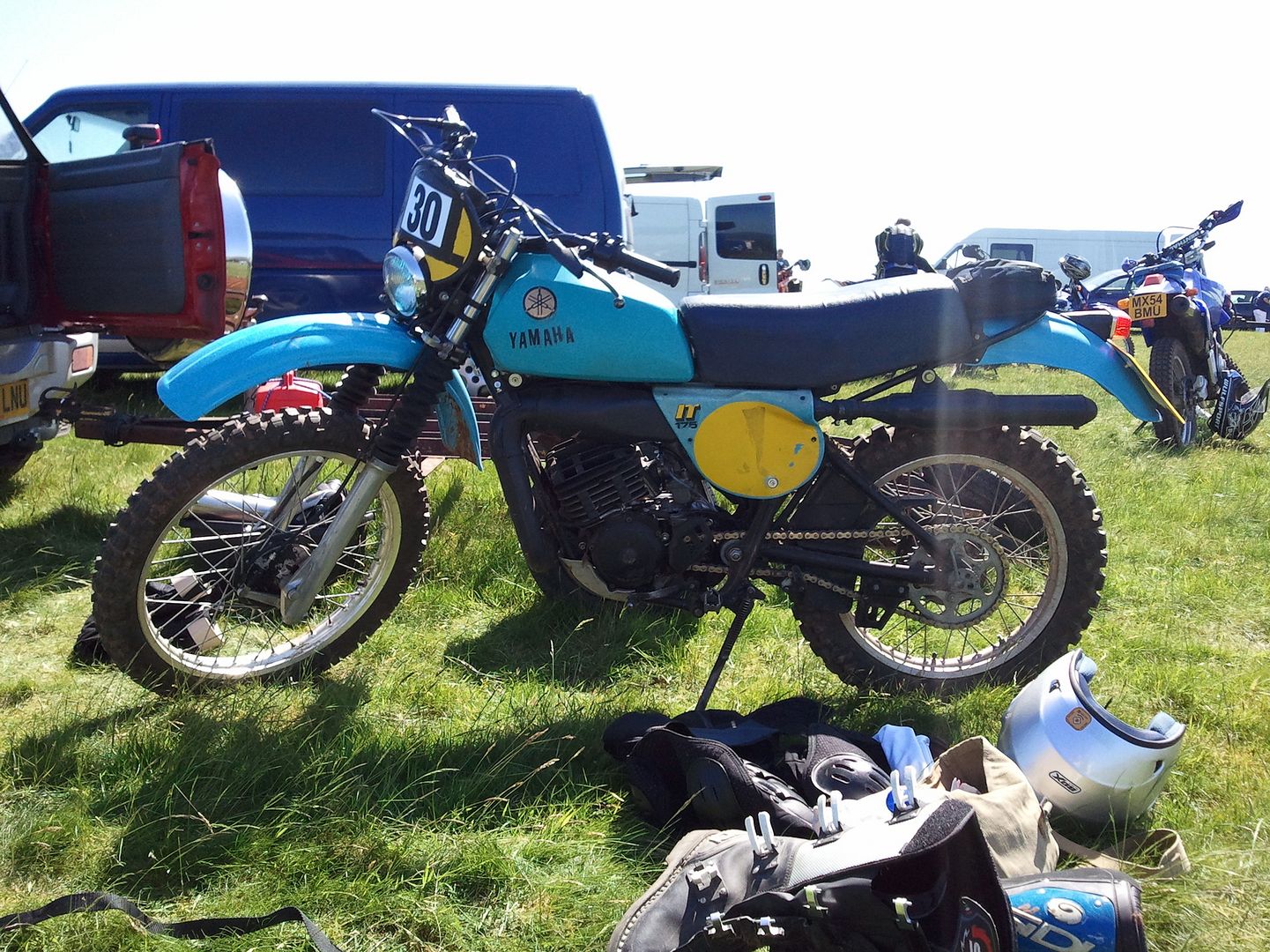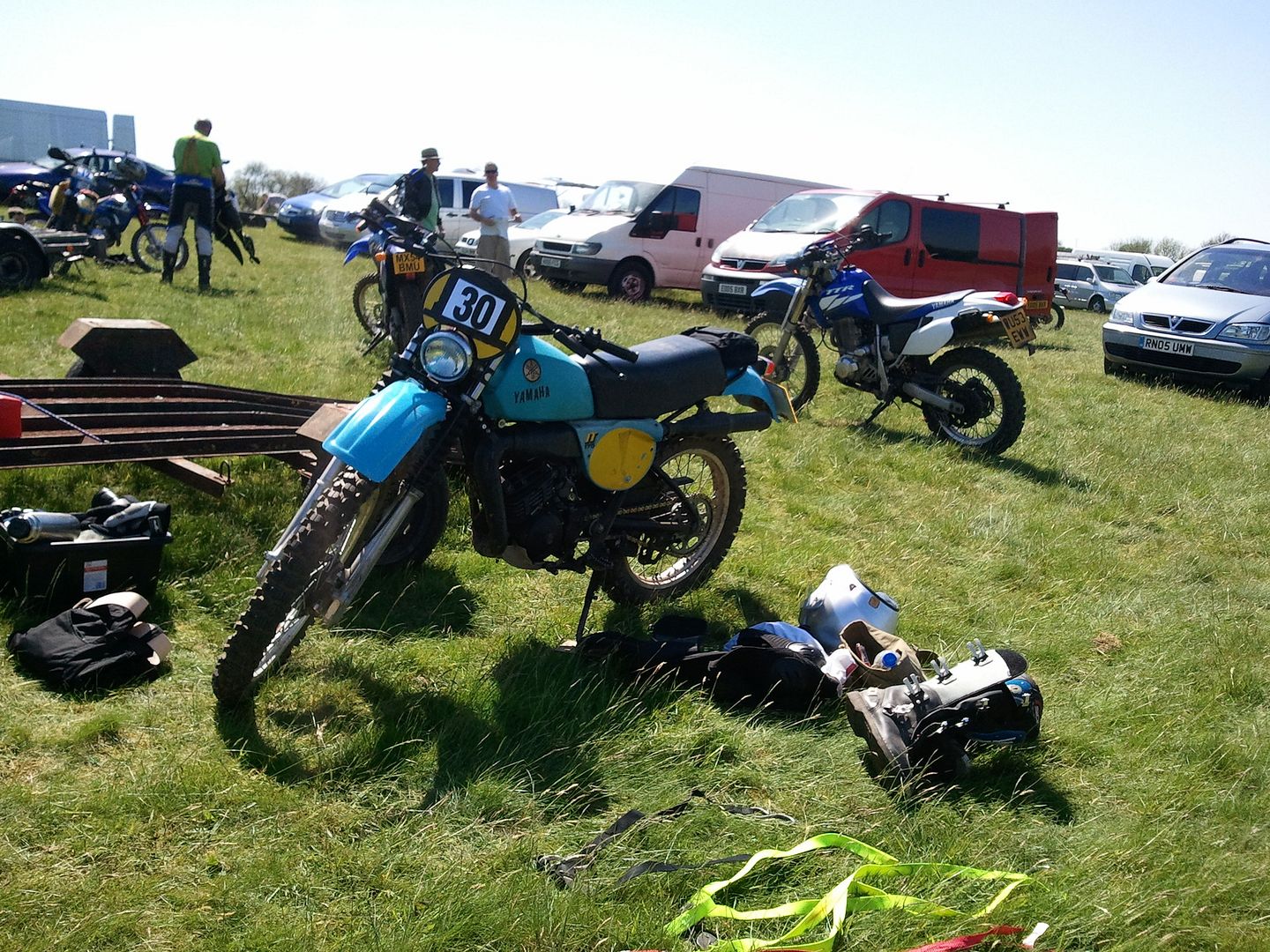 I relearned a couple of lessons during the day.
1: Two strokes can oil plugs if you ride slowly.
2: It's a good idea to make sure your plug spanner actually fits the plug before starting an event !
We have no idea how well we did on the event, but to be honest we don't really care. We just want to get onto the next ride !
My ( our ) thanks to the organisers for putting on such a great event.
Dave R.