Here is my YZ125E Hill climb bike. The rolling chassis didn't sell on eBay even when listed at £0.99 so I decided to turn it into a ' special '.
The YZ is shown here with 18" road wheels for hill climbing:
And here it has the road legal trail tyres fitted :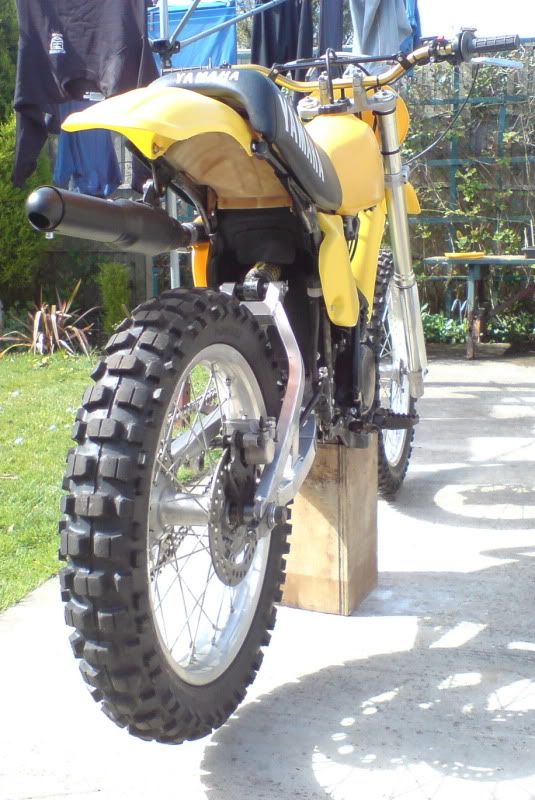 It would probably make a nice trail bike as it has a DT175MX engine fitted at the moment, and weighs about 200lb when the tank is full of pre-mix. The YZ is fitted with an IT175E exhaust and tail pipe to keep the noise to an acceptable level, ie. pretty quiet !!
Still quite a few jobs to do and time is running out before the Hill climbing season starts.
Martin