Had exactly the same thing on my 525... looking back I realised that over the 5.5 years I've had it, I've changed the oil after every wet (water crossings) trail ride and every enduro... and otherwise after every 2-3 long trail rides (200mile +)..so about twice a month for 5 years.. and changed the filters every other oil change..so that's means the oil filter bolts have been on and off well over 130 times....
and they are light weight bolts...
However the top filter cover bolt heads twised off when undoing them...
The first one I just drilled into and it came out on the easyout bit when I put it in reverse ...
The second one
..well I snapped the drill bit and left about 6mm of drillbit inside the bolt making it impossible to drill again or get an easy out into it...
Engine out of the bike and down to the local engineering shop..they put it on a milling machine with a very hard bit in to clear out the broken bolt with broken drill inside and then helicoiled it..
Took 40 mins to take the engine out.. and £55 for the machining and helicoil..
I now use stronger bolts with spring washers and intend changing them every year just in case...
P.S. When the drill bit snapped as I was pushing down it jumped into the oil filter chamber and chipped the edge where the filter cover "O" ring seals and I had a slight weep of oil...
I used metal putty to fix it then ground/polished it down flush when set.
If you drill it out leave the filter cover on and drill through the bolt hole.. keep the swarf out of the filter housing.. and protects it if you slip when/if the drill snaps
I left the old filter in place when I did mine but there is a surprising amount of hard metal swarf that you don't want to fall down into the oil system
The paitient is sedated and the evil doctor operates...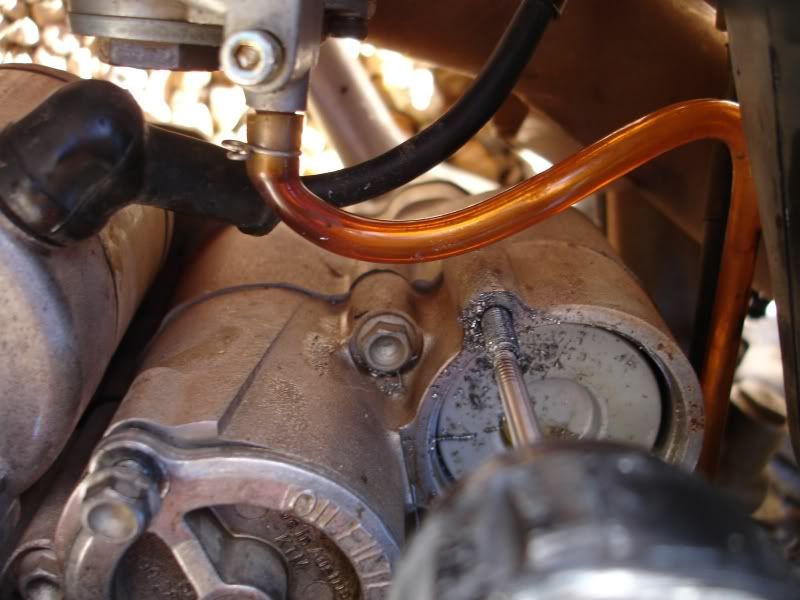 The first one seemed easy...
But note swarf...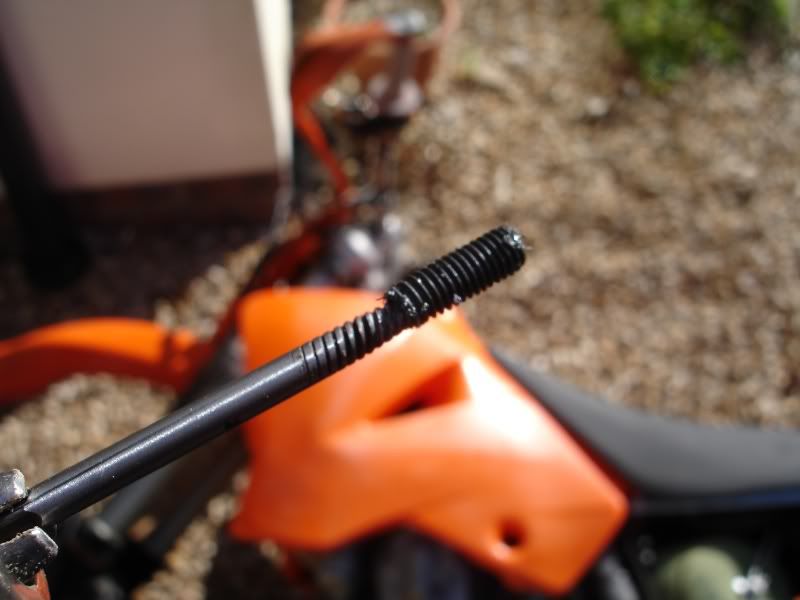 The twisted off head and lost bolt end on the end of the easyout