---
Wife's new bike, bought today.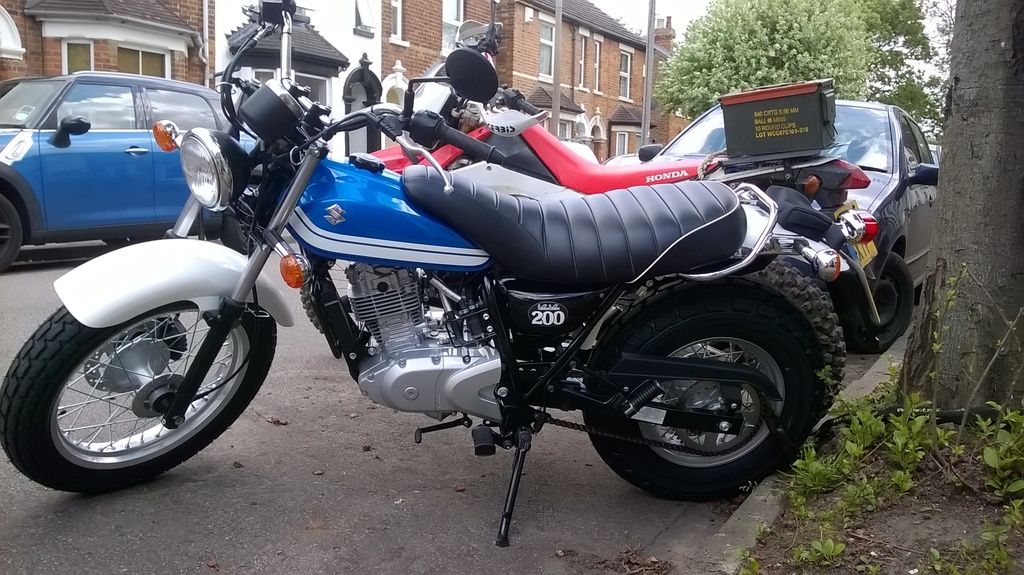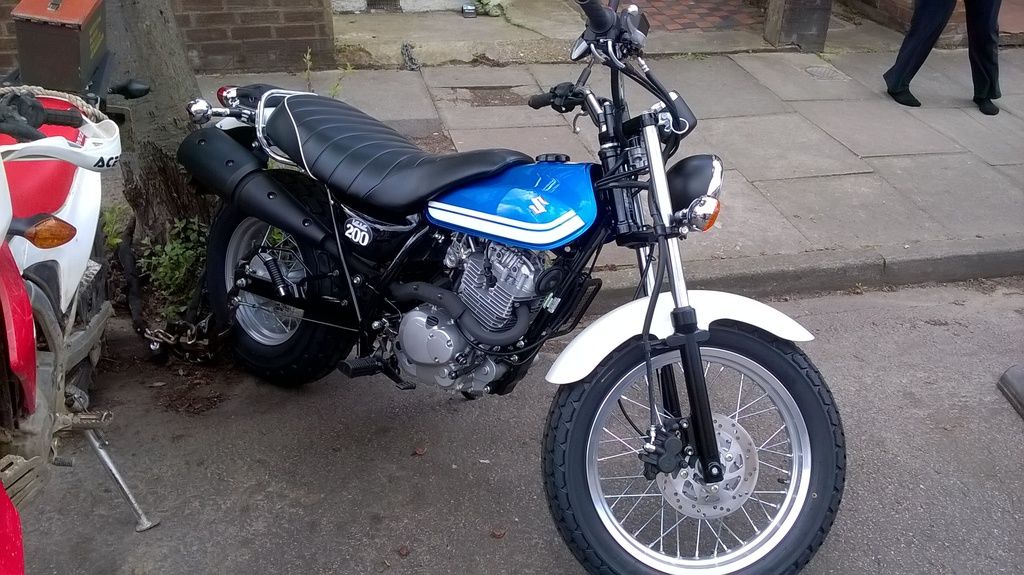 and here is what it just replaced;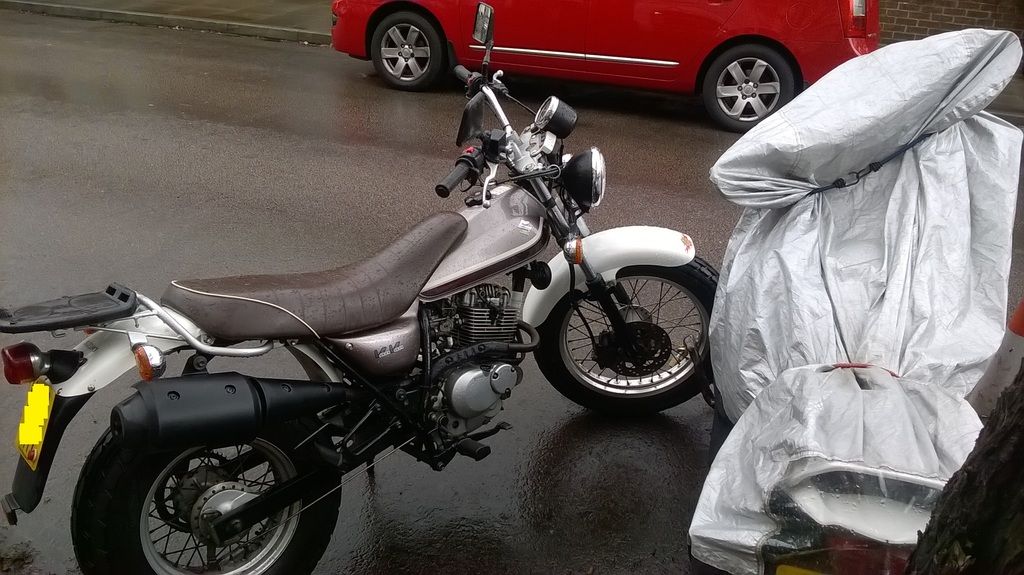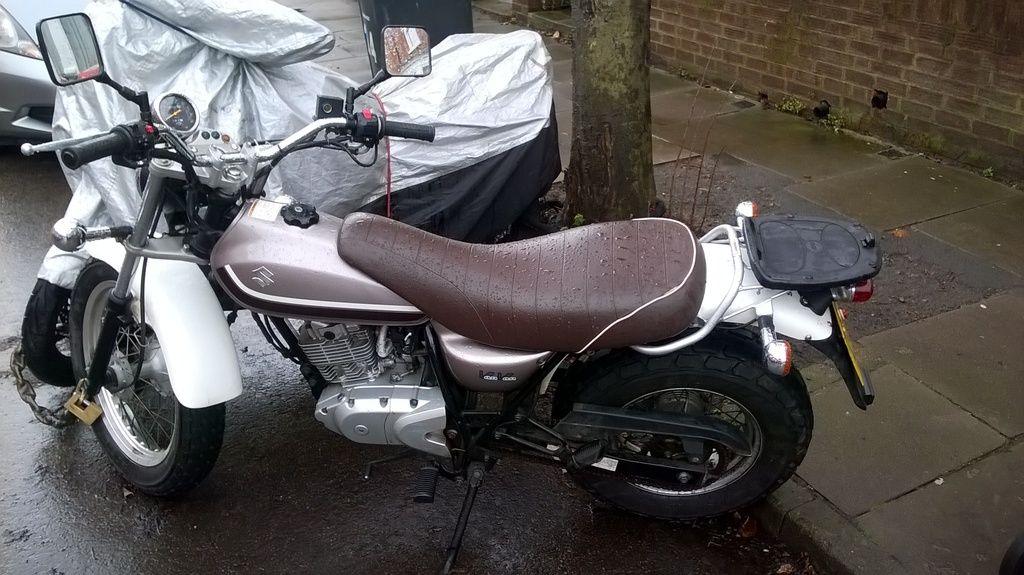 I have not ridden it, for reasons to boring to go into I am not insured to ride it and won't be until later in the summer.

It vibrates a lot more than the 125cc, even with bar ends on. The old !25cc lost it's bar ends when it had heated grips fitted.

The bars seem different, but maybe the whole bike just felt slightly different cos its new. The 200cc has some sort of oil radiator on the front of the frame. The little tail pack is cheap and nasty. We took the tool kit out already, but it's a poorly made pack. Think poundland, rather than Kriega.

The 200cc has five gears.
The 125cc had six gears.

Rides almost the same, but quite a bit better, according to the wife. So, just the ticket for her.