UK members of the Australian IT forum are meeting up at this event for a blast round :
http://www.coreoffroadevents.co.uk/?p=519
All are welcome, bring your PE, KDX and XR along, the IT's will lead the way !!
Link to the IT forum thread :
http://www.yamahait.com.au/forum/index.php/topic,17170.0.html
Got the IT175D and IT200S going today: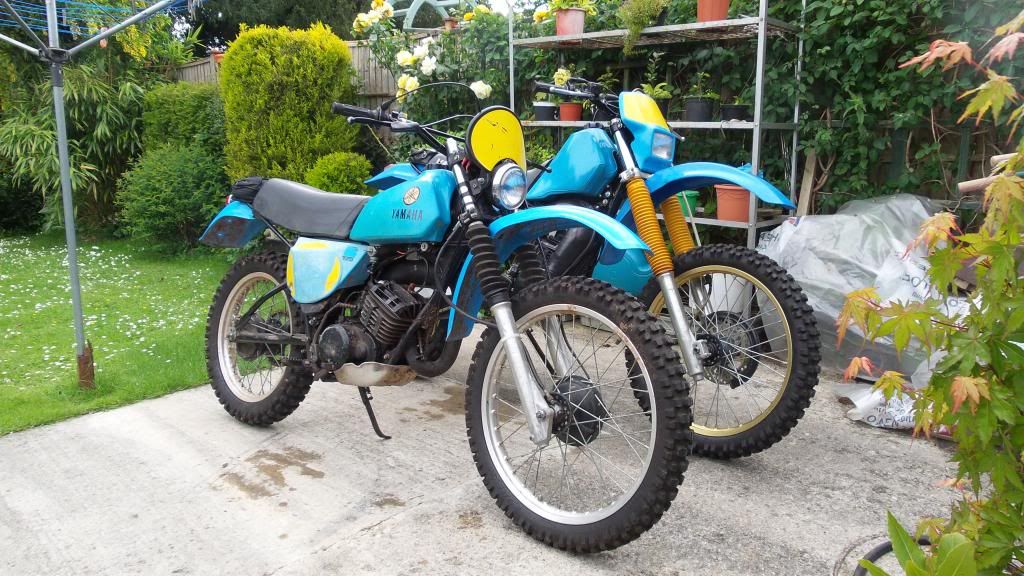 Not run the IT175D for two years. Fresh fuel and two kicks, old grumbly was running. Must get round to changing those main bearings one day !
Cheers,
Dave R.