scotsy wrote:
When i had a 250 ktm i got ribbed about my chain being 'too tight' like yours
On
http://www.ktmforum.co.uk
there is a bloke called 'kevinyorks' who seems pretty clued up with ktm's and he advised me to push the chain upwards from underneath the swingarm (just behind the back edge of the swingarm protector and the chain should almost touch the underside of the swingarm. If you run it too tight it will knacker the seal behind the front sprocket (and maybe the bearing)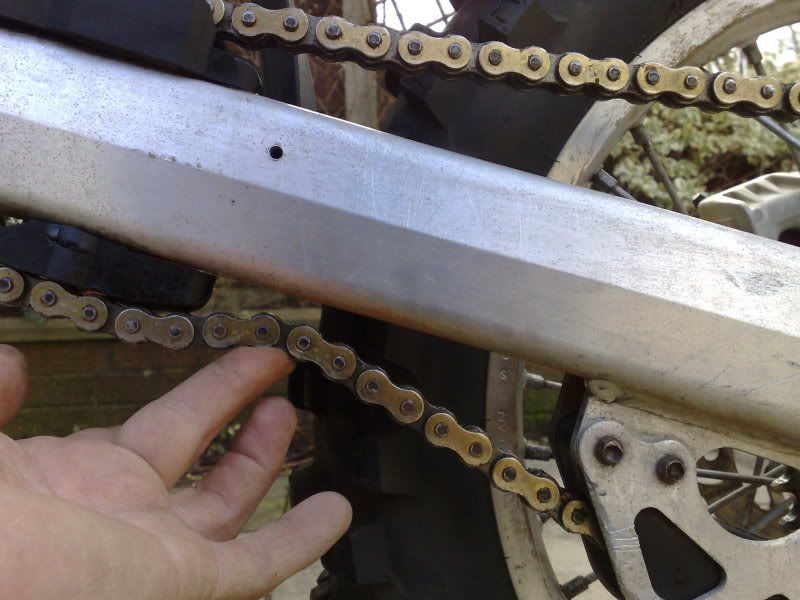 Apologies if I'm stating stuff you already know.....
If you put some bolts in the holes in the swingarm. where the chainguard is fixed, it stops water getting in and corroding the swingarm from the inside.